"I am very pleased to recommend Tim Horne Ltd as high quality fitters and workmen. They installed a new kitchen and a new bathroom in our home and on both occasions worked conscientiously with a high level of skill and care. All the work was finished faultlessly and resulted in a quality end product. Any unforseen problems - for example when they encountered faulty drains - were calmly and competently overcome. They are a trustworthy company who I have no hesitation in recommending"

"Dear Michael and Tim, please find enclosed cheque to cover labour and sundries costs for the work you have done on our bathroom and kitchen. Thank you for all your hard work — we are very pleased with what you have done for us"
"Having used Tim Horne Ltd. for a number of small jobs, it was no surprise to find they were

prompt, clean, tidy and thoughtful when we gave them several larger jobs. They arrived when they said they would, worked hard to maintain timescales and we now live in a beautiful house thanks in no small measure to their skills and enthusiasm. Should you choose them you will not be disappointed"
"Dear Tim and Michael, please find enclosed cheque in payment for the work you have carried out at our home. Many Thanks for an excellent job, speedily done"
"Dear Tim and Michael, please find enclosed cheque in payment of your invoice.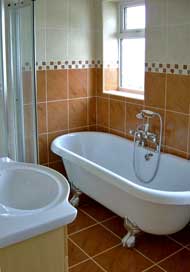 I would like to take this opportunity to thank you for completing the work on our kitchen and bathroom in such timely and efficient manner (and for keeping everywhere clean and tidy as the work progressed!) I shall have no hesitation in recommending you to friends and colleagues in the future".
Mrs D. Corbett-Jones, Buxton
"Dear Tim, Thank you for such a lovely job that you did on the bathroom. It was clearly evident that you had taken a great deal of care in the work. We returned home after our holiday at 23:30 on the Friday and we all danced around the bathroom! After living with the previous state it was a special gift to find it looking so beautiful. Many, many thanks".
"Cheque enclosed for your recent work. As ever we are very pleased and grateful for your excellent workmanship".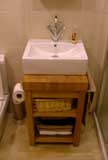 "Dear Tim and Michael, we are so pleased with the work you carried out at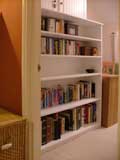 our home. We are impressed with your high standard of workmanship, attention to detail and the way you always had a solution for any problems that arose. You clearly take pride in your work. We will definately be recommending you to our friends".
Pete and Adele Thornton, Harpur Hill