"Your Home Improvement ideas brought to life"
Telephone: 07899 78212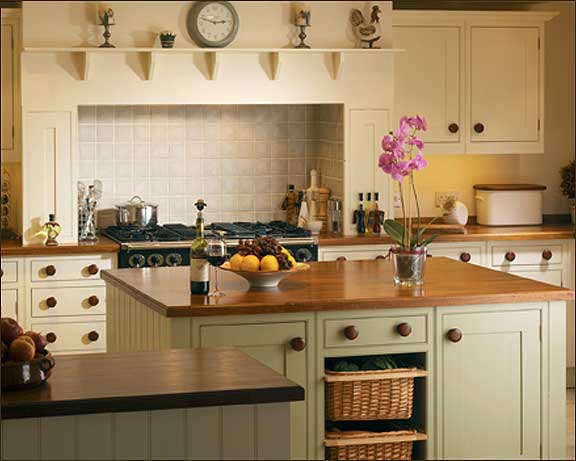 What would be your dream kitchen? The simple, elegant lines of the "Shaker"? Or are you more a "Country Kitchen" type? Perhaps you would feel more at home with a cool, modern "minimalist" style?
No matter what 'look' you wish to achieve, we can turn your dream kitchen into a reality. Unlike many installers we are happy for you to choose your new kitchen from any supplier you like. We'll freely share our knowledge and experience (if you ask us) but you are free to shop around for the exact kitchen you want - at the best price you can negotiate.
If you prefer us to supply the kitchen as well as install it, we are happy to do that too. We have a number of trusted manufacturers on our books, companies that we have dealt with over the years, so you will still have a wide choice.
A kitchen is the hub or 'heart' of any home, so it pays to choose an experienced installer. At Tim Horne Ltd. we not only pay attention to your requirements and ideas, we also pay close attention to quality of fit and finish — resulting in a kitchen that and your family will enjoy for many years to come.

Why not call today, to discuss your requirements and to see if we have any date 'slots' that are convenient for you? Phone Tim on 07899 782123 and join our growing list of satisfied customers.

ONE-STOP KITCHEN INSTALLERS

At Tim Horne Ltd. we have the knowledge and expertise to take care of the complete job - from start to finish: Plumbing, Installation, Flooring, Tiling and Electrics

Call now for an appointment

07899 782123
Our other services include: Home Improvements and Repairs
Joinery · Tiling · Plastering · Plumbing · Painting and Decorating
Property Maintenance · Windows · Doors · Wall Partitions
---
Website hosting, design and maintenance by keithjones.net